Greetings and welcome to my art garden 🪴
Here, you'll find a glimpse into my world, passions, and journey. Join me as I share my artistic endeavors, personal experiences, and the inspirations that fuel my creativity.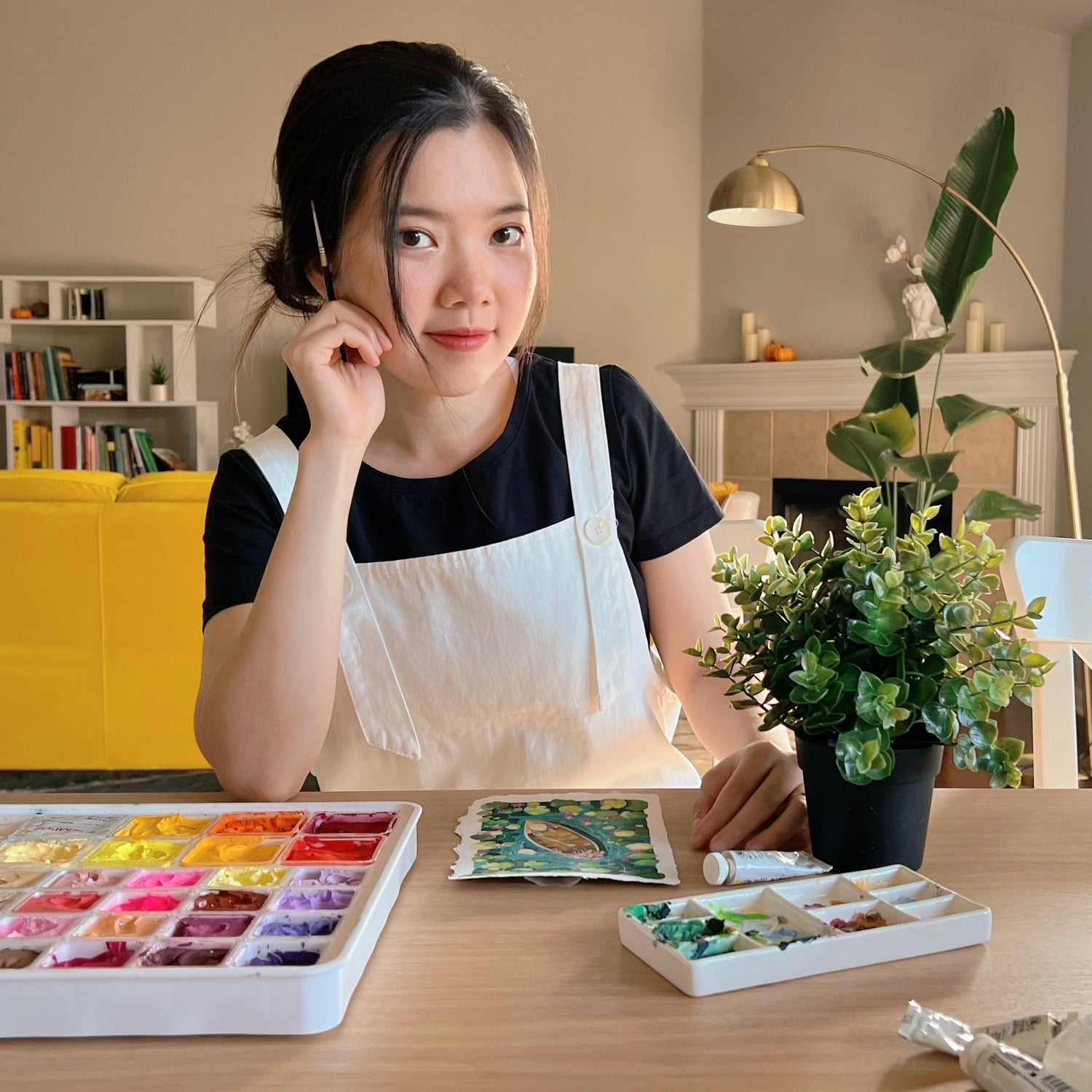 🌿Hi, I'm Zoe
I'm a Texan part-time artist and full-time student.
Back in 2020, I took on the challenge of creating 100 paintings and ventured into the world of Etsy to showcase my inaugural gouache artwork. The overwhelming outpour of affection from everyone caught me off guard. Never in my wildest imagination had I envisioned selling my art. Growing up amidst the lush expanse of a Vietnamese garden, I was surrounded by vibrant trees, charming flowers, and delightful creatures like birds and squirrels. Fond memories of my homeland's captivating skies, sun-kissed beaches, and delectable cuisine fuel my penchant for nostalgia, which I channel into my artistic endeavors.
My aspiration is to share this adoration for creativity with all. Your unwavering support holds immense significance to me, and I extend my heartfelt gratitude for transforming my dream into reality.
Warm regards,
Zoe ❤️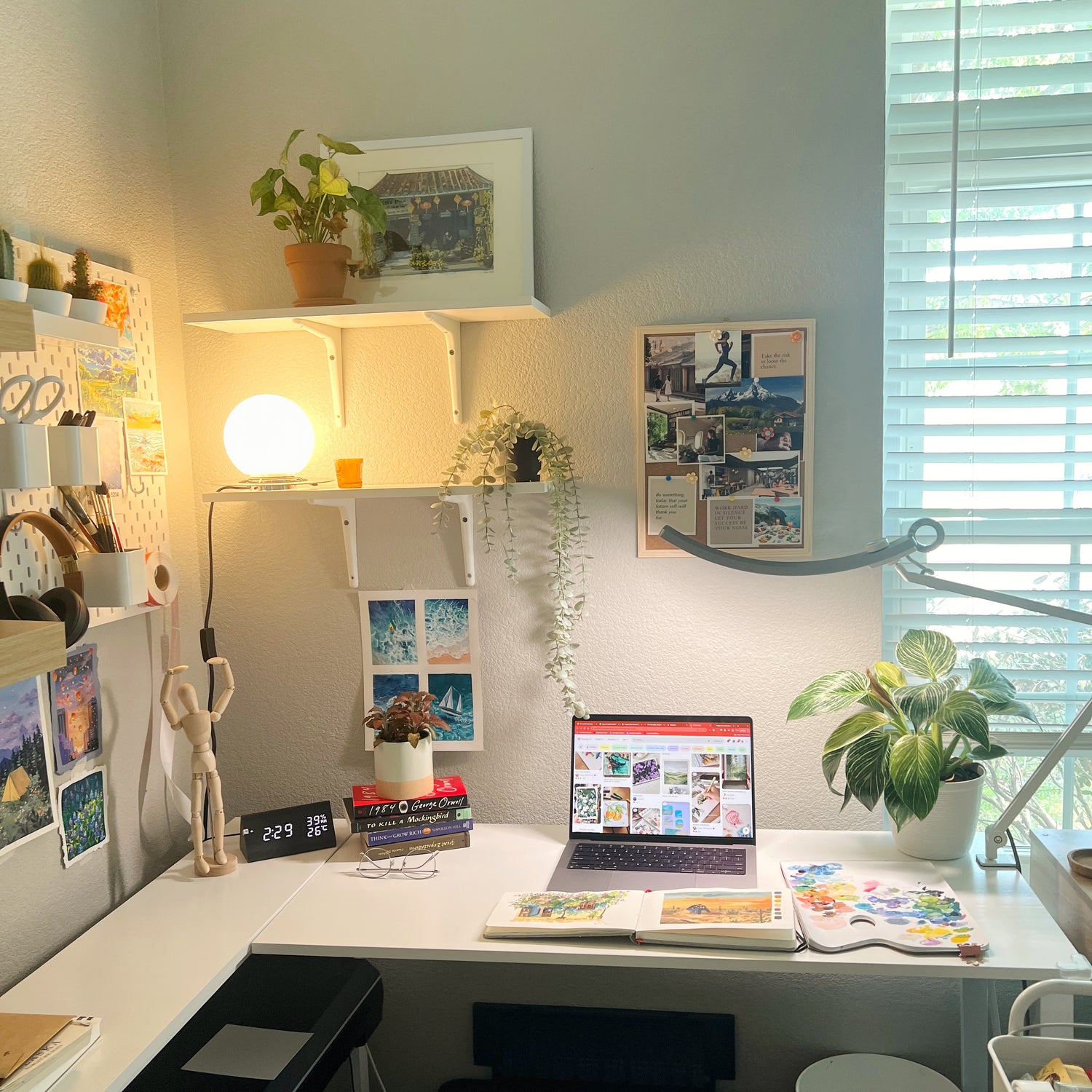 My studio ☀️
Welcome to my art studio. This space is a sanctuary of imagination, a place where colors dance, ideas take shape, and emotions find their voice on canvas. Every stroke of the brush, every blend of hues, and every artistic endeavor has a story to tell.
Here, art becomes more than just visuals; it's a journey that captures moments, emotions, and dreams. So, come on in, and let's embark on a captivating artistic voyage together.